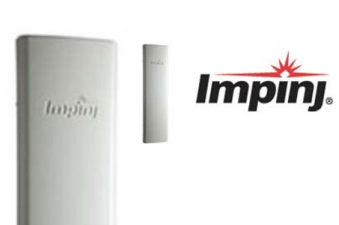 Speedway® xPortal™ RFID Reader
Bảo hành 24 tháng
Lắp đặt: miễn phí trong nội thành: Q1, Q2, Q3,...
Chi tiết tham khảo tại đây: Chính sách lắp đặt và bảo hành
Liên hệ trực tiếp: Mr Đoàn
Phone: 0908867674
Khuyến mãi:
Miễn phí lắp đặt và 1 năm sử dụng phần mềm miễn phí
The Speedway® xPortal™ reader, an integrated UHF RFID portal reader, incorporates the industry-leading Speedway Revolution RFID reader and Impinj's Dual-Linear Phased Array (DLPA) antenna technology, yielding the industry's smallest, most flexible, and cost-effective RFID portal solution.
Impinj's Speedway xPortal RFID reader solves the size and mounting limitations of traditional portals with an attractive, light-weight, and low-profile unit.
Measuring approximately 30.5 x 8.75 x 2 in (77.5 x 22.2 x 5 cm) and weighing less than 10 lbs (4.5 kg), its compact form is unobtrusive, streamlined, and ultimately flexible, yet delivers better performance than larger, more costly industrial-scale portals.
The Speedway xPortal RFID reader integrates high-performance, Impinj-designed DLPA antenna technology with beam switching and polarization attributes that are dynamically managed by the reader, providing consistent and broad coverage of the read zone.
Designed for retail, office, hospital, and other indoor environments, the Speedway xPortal RFID reader is ideal for monitoring tagged items, pallets, equipment, files, or people passing through doorways, hallways, or other zonal coverage areas.


Impinj Speedway® xPortal Reader At A Glance


Speedway R640

Air Interface Protocols

EPCglobal UHF Class 1 Gen 2 / ISO 18000-6C

Supported Regions or Geographies

US, Canada and other regions following US FCC Part 15 regulations (902–928 MHz)
Europe and other regions following ETSI EN 302 208 without LBT regulations (865–868 MHz)
Australia, Brazil, China, India, Taiwan, Indonesia, Korea, Malaysia, New Zealand, Thailand, South Africa

Antennas

Dual-Linear Phased Array (DLPA) antenna technology

Radiated Power

FCC 4W EIRP, ETSI 2W ERP

HPBW (x-z plane)

60º ± 3º (3dB beam width)

HPBW (y-z plane)

80º ± 3º (3dB beam width)

Radome

High impact strength, UV, chemical and cleaning solution resistant

Transmit Power

FCC +10 to +28.5 dBm, ETSI +10 to +27.5 dBm

Max Receive Sensitivity

-82 dBm

Application Interface

EPCglobal Low Level Reader Protocol (LLRP) v1.0.1

Network Connectivity

10/100BASE-T auto-negotiate (full/half) with auto-sensing MDI/MDX for auto-crossover (RJ-45)

IP Address Configuration

DHCP, Static, or Link local Addressing (LLA) with Multicast DNS (mDNS)

Time Sychronization

Network Time Protocol (NTP)

Management Interfaces

Impinj Web Management UI
Impinj RShell Management Console using serial management console port, telnet or SSH

SNMPv2 MIBII

EPCglobal Reader Management v1.0.1

Syslog

Reliable Firmware Upgrade

Dual image partitions enable smooth transition to new firmware while the reader is still operating

Scalable upgrade mechanism enabling simultaneous scheduled upgrades of multiple readers

USB Flash Drive

Impinj Web Management Interface

Power Sources

Power over Ethernet (PoE) IEEE 802.3af
+24 VDC @ 800 mA via external universal power supply with locking connector—sold separately

Environmental Sealing

IEC IP52

Operating Temperature

-20 ºC to +50 ºC

Humidity

5% to 95%, non-condensing

Dimensions (H x W x D)

30.5 x 8.75 x 2 in (77.5 x 22.2 x 5 cm)

Weight

6.5 lbs (3 kg)




Mounting Options

Keyhole slots, clearance holes, and integrated threaded fasteners (1/4-20 X 1/4")
VESA MIS-D, 100/75, C (M4 x 7 mm thread depth)
Conduit knockouts for easy termination of conduit
Pass-through knockouts on back for data and power cabling




RoHS

Compliant to European Union directive 2002/95/EC
This product is covered by one or more of the following U.S. patents. Other patents pending. 7283037, 7026935, 7049964, 7501953, 7030786, 7246751, 7245213, 7408466, 7187290, 7304579, 7510117, 7107022, 7419096, 7382257, 7405660, 7436308, 7417548, 7391329, 7391329, 7592897, 7589618, 7633376, 7696882, 7830262